I've already discussed breeding before, but now that it's fully implemented into the game, I can finally show off some screenshots and discuss exactly how it works.
Alright, so first of all, creatures don't have genders. You can breed any creature with any other creature. I don't know how they pull this off from a physiological perspective, but let's not ask too many questions.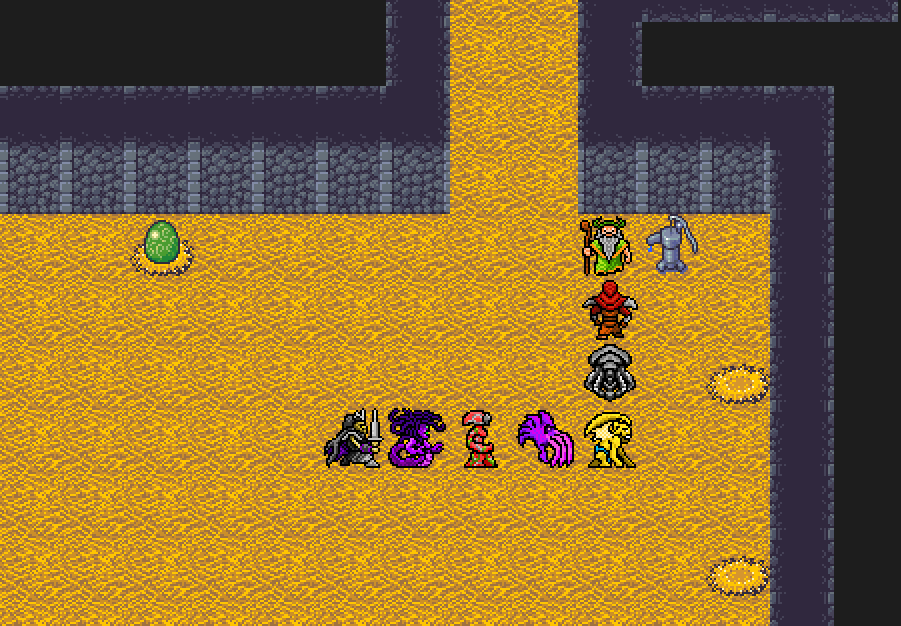 Welcome to the breeding room and hatchery! This is where you'll breed your creatures and hatch the eggs they produce. If you want to breed, talk to the guy in green. If you want to hatch an egg, there are five nests in this room at your disposal, meaning you can hatch up to 5 eggs at a time.
Yes, I named myself King AAA. You'd choose a lazy name too if you had to create a new character on a daily basis. As you can see, you have two main options: 1) choose the parents yourself, or 2) see which creatures you can create based on the breeding recipes you've discovered so far. As a reminder, breeding recipes can be found by experimenting with unknown breeding combinations, by completing repeatable quests, or by finding them in realms.
Let's choose the parents on our own.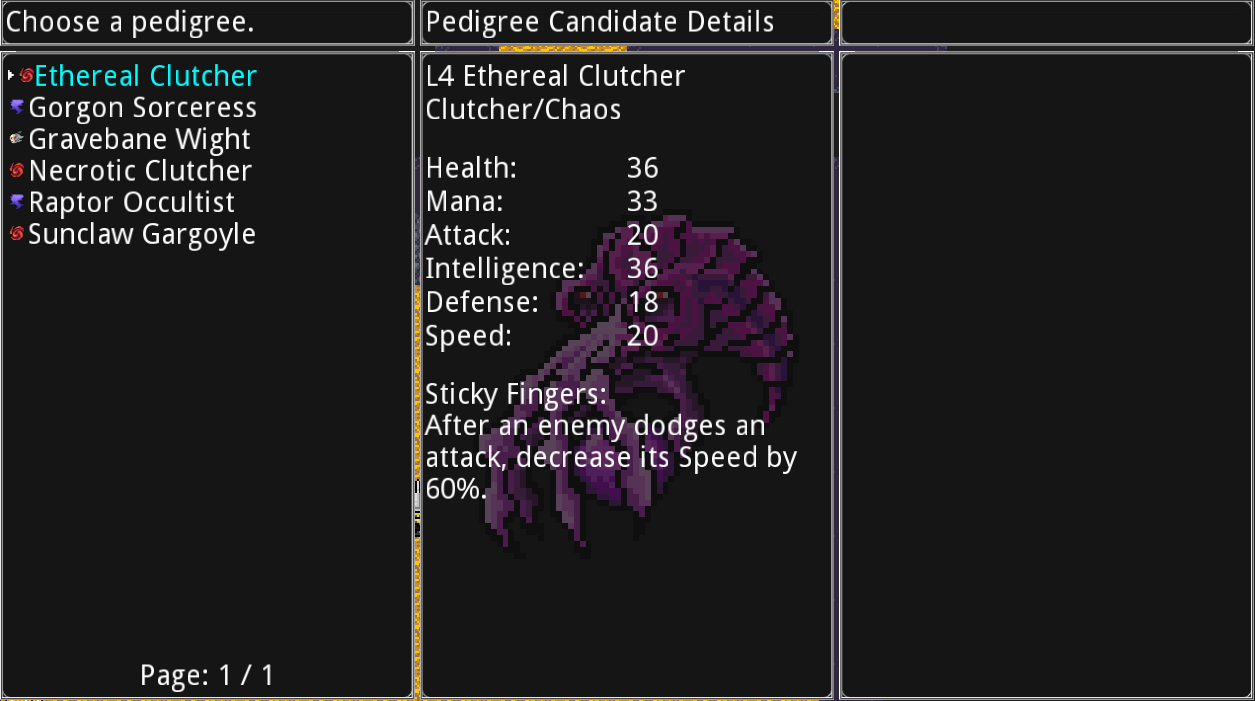 This interface is broken up into 3 panels. In this scenario, the first panel is a list of all the creatures in your party and in the stable. You can view the details of the highlighted creature in the second panel.
I'll choose my Raptor Occultist to serve as the pedigree (or first parent) in this breeding process.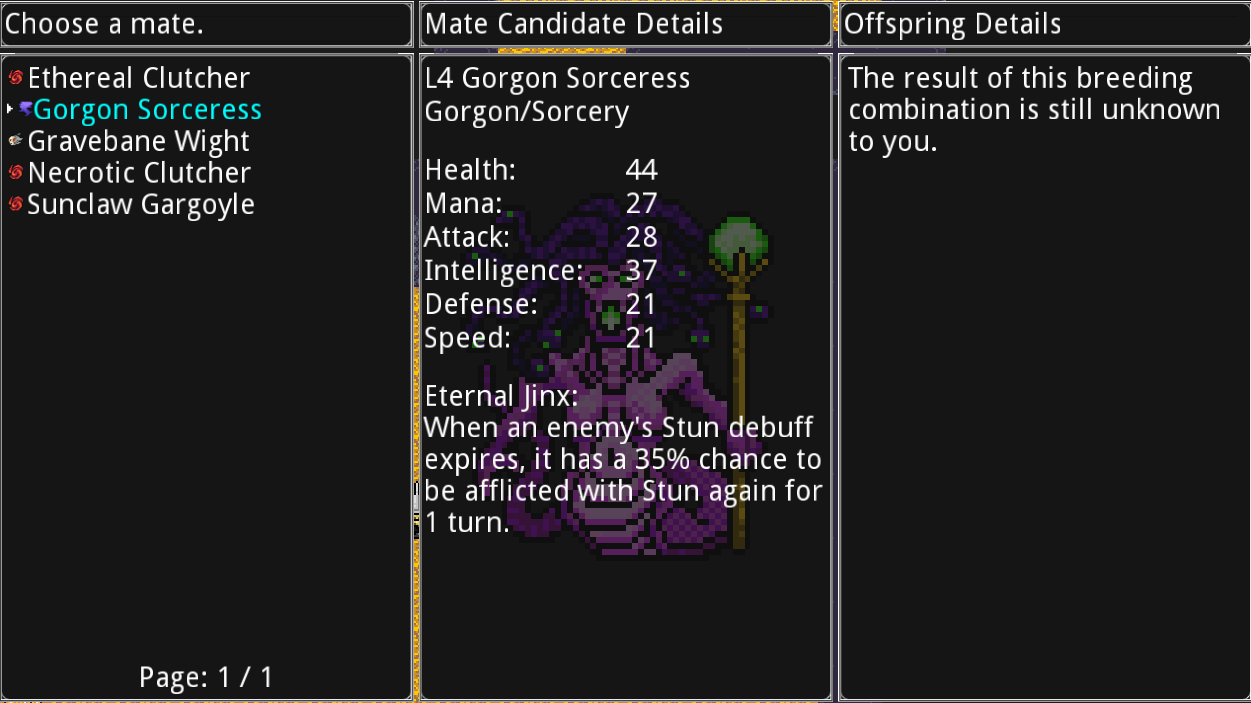 Now we need to choose the mate. This step is similar to the first one. Right now, we're just trying to choose a parent to breed with our Raptor Occultist. I'll pick the Gorgon Sorceress.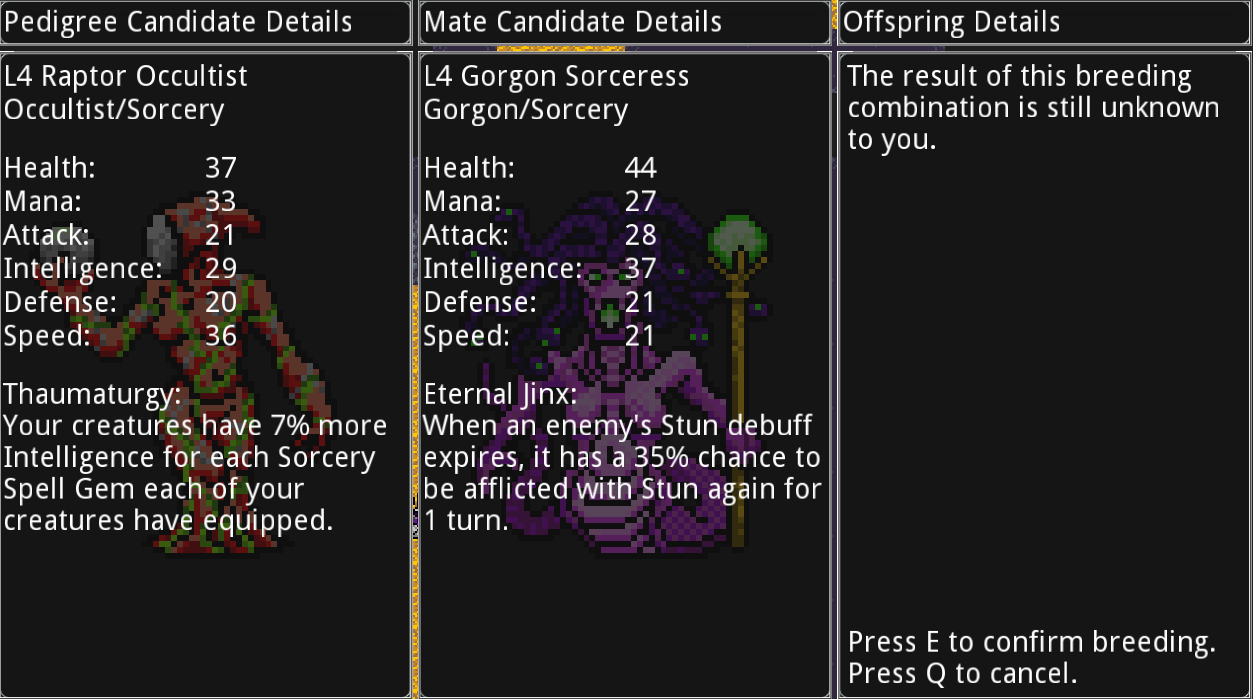 It looks like we don't have a breeding recipe for this particular combination, so we have no idea what the outcome will be. If we already owned this recipe, the third panel would show the creature that would be produced along with its ability. Let's hope we get lucky!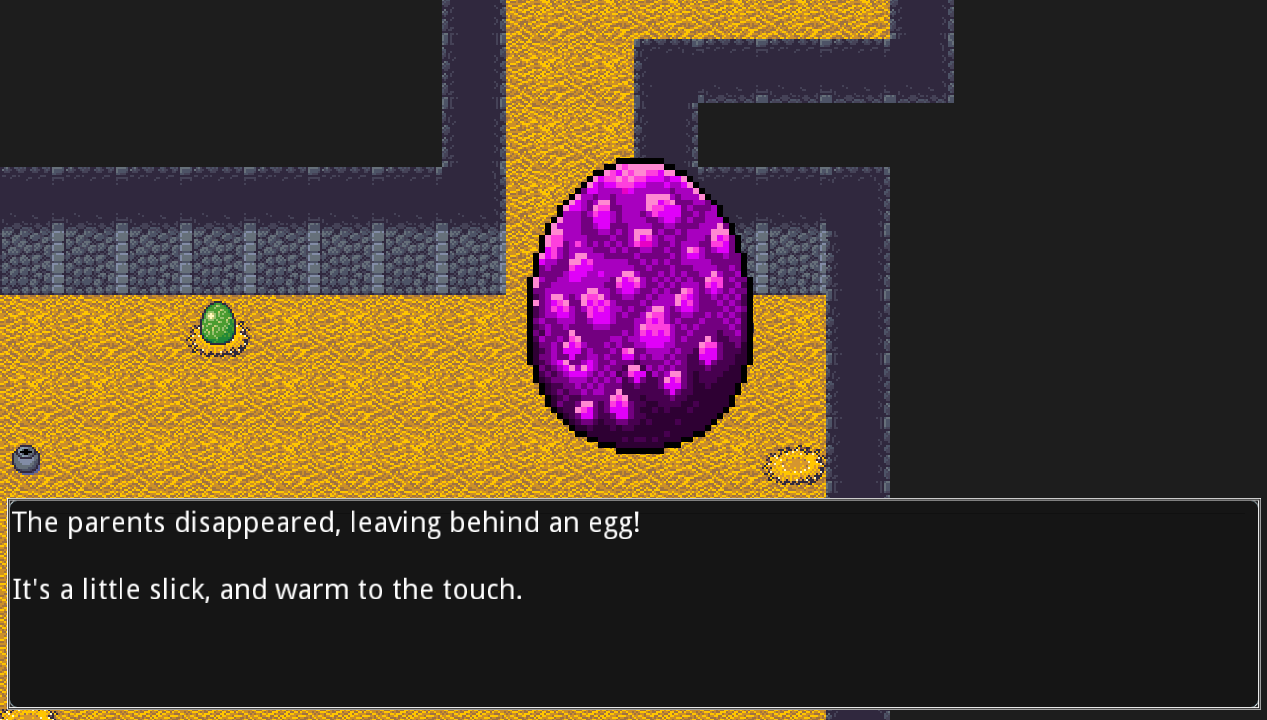 There's actually a short animation that plays before the egg appears where you can watch your creatures breed. And by that, I mean they move toward each other before you're blinded by a flash of white light.
When you breed two creatures together, the offspring is always more powerful than either of its parents. This increased strength is denoted by a stat called Gene Strength, which is written in shorthand next to the character's name as "+X". For example, if our baby Spider Occultist has a Gene Strength of 3, we'd call it a Spider Occultist +3. This naming convention should be familiar to anyone who has played a Dragon Warrior Monsters game.
Gene Strength refers to the total amount of additional base stats the creature has. For example, if it has +3 base Attack and +2 base Intelligence, it would have a Gene Strength of 5. This isn't really important for you to remember, but I'm sure some people are interested in the exact details about how Gene Strength works.
The amount of Gene Strength the offspring gains is based on a few things:
Each parents' Gene Strength.
Each parents' level. If either parents' level is too low, the offspring won't gain as much Gene Strength from that parent.
Anyway, now we have an egg, so let's take it to a nest and hatch it.

Fortunately for our example, our egg only has 2 Gene Strength, so we don't need to pay any Power or complete a ritual.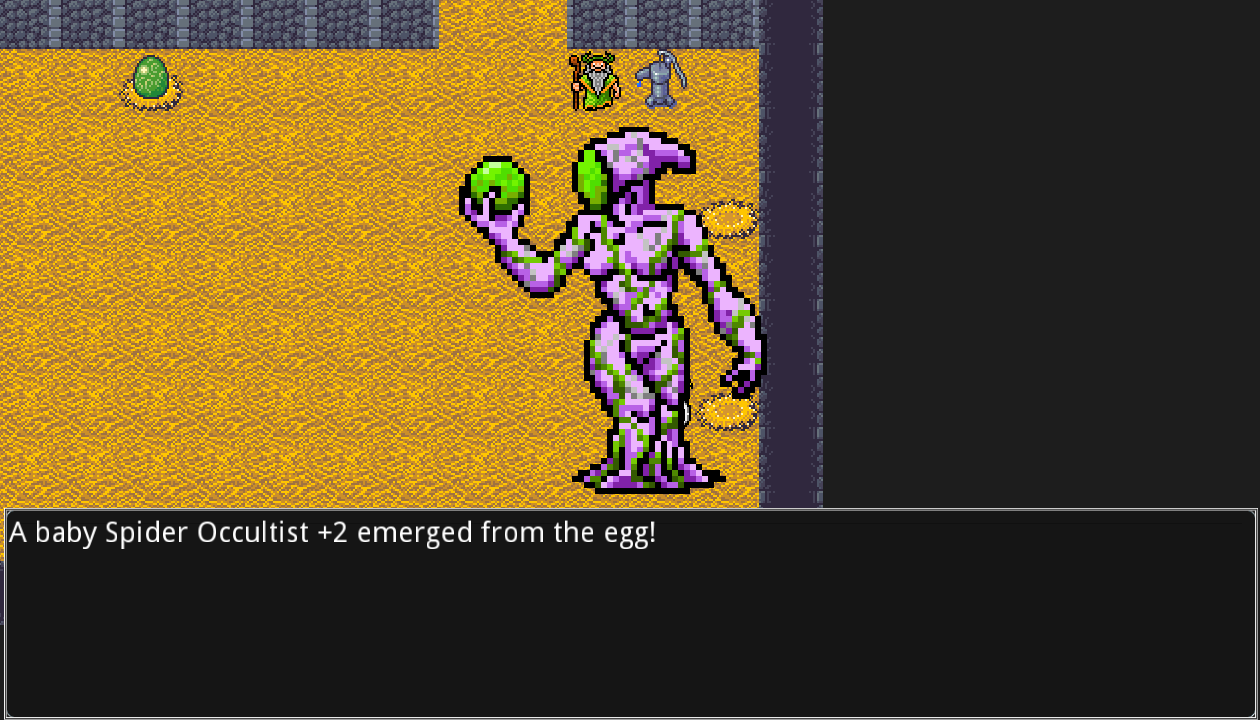 Again, an animation plays that shows the egg hatching, but I don't want to bog this post down with bulky GIFs.
And there's our new creature! It has 2 Gene Strength, so its base stats are a bit higher than a normal Spider Occultist. This creature immediately joins my party, so now I can level it up and likely breed it with something else to obtain a new, even more powerful creature.